Tony Becker's 1953 Morris Oxford MO
I suggested that Tony found this car under a cabbage - in order to elicit some details. Here is his reply..
YOIKS!!! Ya sure know how to get a joker motivated don't ya??? No I didn't find our M.O. under a bluddy cabbage...
ACTUALLY - It came up for tender due to a deceased estate, the 92 year old owner being its second after his original deceased relative so I guess history is likely to repeat itself. From opposite Waltham Pool new in 1953, it moved to opposite St. Martins Mall then to us in 1989 at Riverlaw Tce. You could walk to all three addresses in about 15 minutes. The car is totally original except fresh paint and mild tidyup in 2010.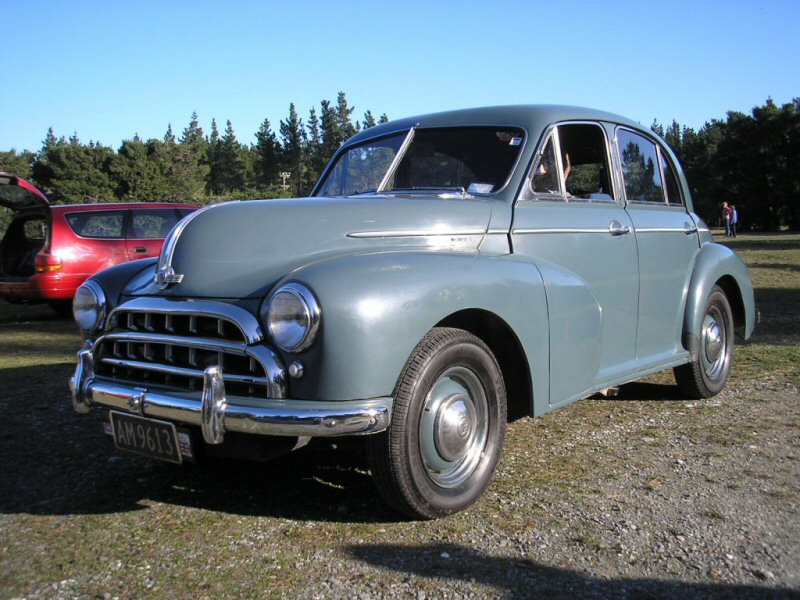 At this time, mileage is 122,690 miles on original running gear. Hardened valve seats and new valves were fitted in 2002. The motor is classic Morris side-valve 1490cc through 4 speed syncromesh gearbox. Brakes are Lockheed hydraulic and easy distance cruising is 60 mph.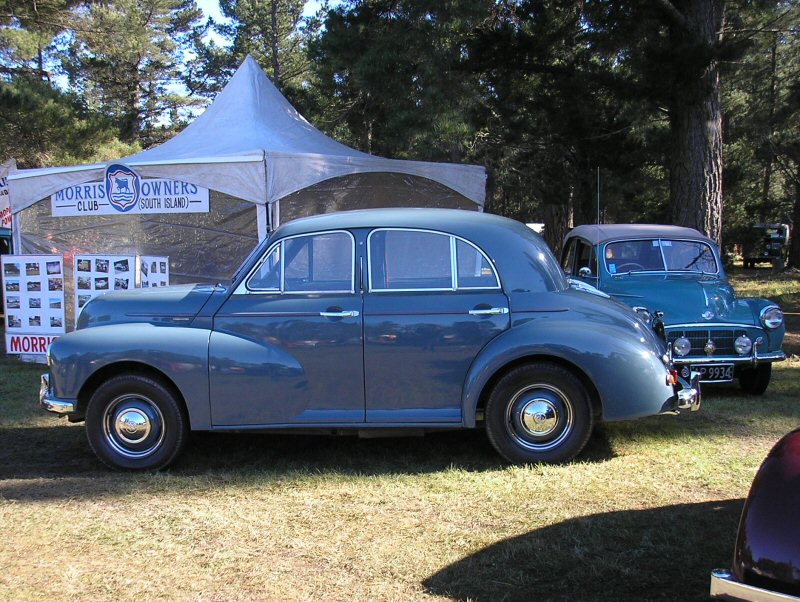 The M.O. has been extensively club motored throughout South Island since 1989 including several back-country tours such as Dunstan Trail, Danseys and Hakataramea Passes, Rainbow, Molesworth, Karamea, Farewell Spit, Haast, Arthurs & French Passes, Marlborough Sounds, plus every town in South Island. Mileage is consistently 28 M.P.G. The M.O. model was the Postwar forerunner of comfortable and ultra reliable Morris Oxford family cars, proven worldwide and still made in India today.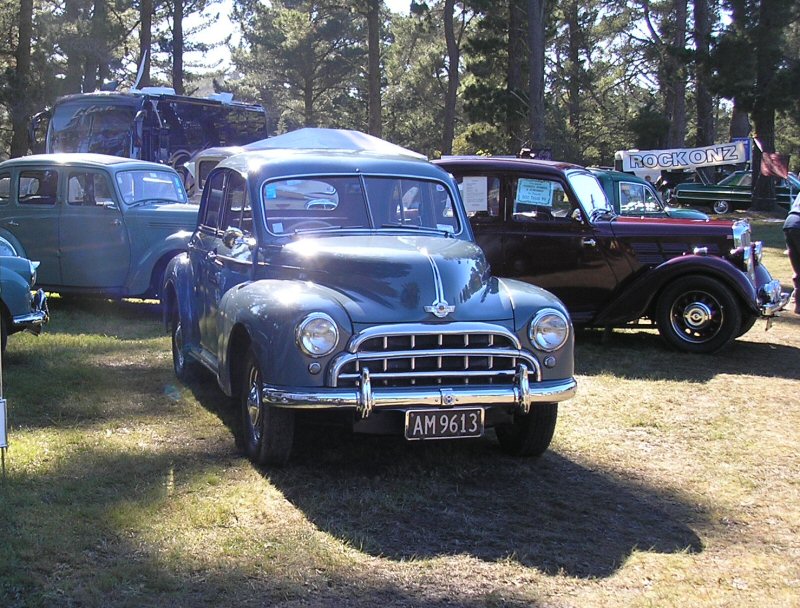 HOWZAT???
Cheers, Tony