Ken Roy's 1980 Morris 1700 Estate (Marina Mk3)
This car was given to me for free. I had helped the owners with various wof issues over the years, and when they decided to move to Australia, they gave me this totally road legal car. That was the point at which I went from being a one-Marina owner, to a collector. It was too good an opportunity not to. The car was a bit different in that it was a factory auto - whereas I had previously converted one myself.
The only fault I could find with the car was a loose propshaft, which merely required tightening up, and I now had two fully serviceable Marina Estates. At the time, I was just teaching my eldest daughter to drive, so very soon afterwards, The red estate became hers to get to and from Uni. Fairly soon it had a few minor scrape marks on the body - but I was hardly concerned - perfect vehicle for her to survive those first years of driving in.
I had an old set of hotwire mags that would fit. I asked what colour she would like them painted. Purple! So that's what happened...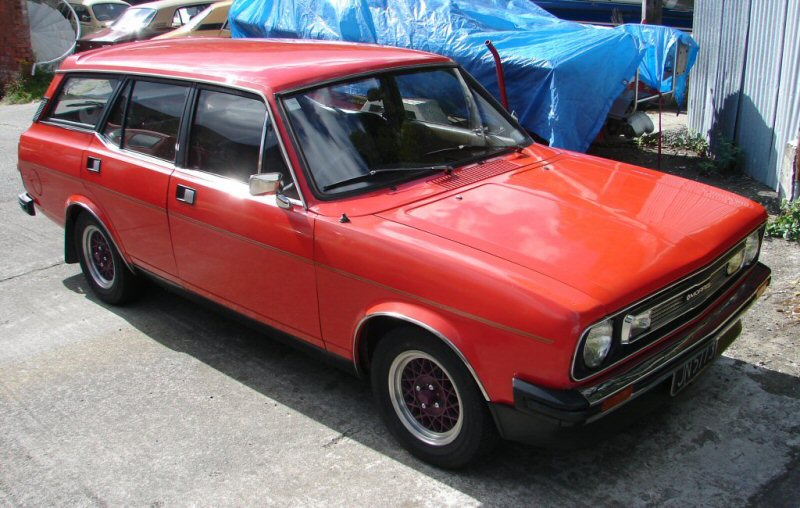 I got a phone call one day - the car had broken down in a carpark. Apparently a passing mechanic had diagnosed a faulty ignition coil. I grabbed a spare and drove over there. It didn't take long to find that the cambelt had broken, so that meant towing it home. I had avoided learning much about the 1700 O series motor, but now it seemed I would need to. I fitted a new cambelt, but as soon as I cranked it over, I could hear that there was 1 compression missing. The car otherwise seemed to run ok, so I ignored what was probably a bent valve.
Some time later, my daughter happened to mention that the car was overheating. Every day.! Considering it has an alloy head, I was most surprised it had survived without cracking. Problem turned out to be a leaking water pump. I fitted a new one, and also read how to tune the later type HiF SU carb. All traces of the rough idle - which I had decided was the bent valve - vanished, and the car ran better than it ever had. I had new respect for the O series.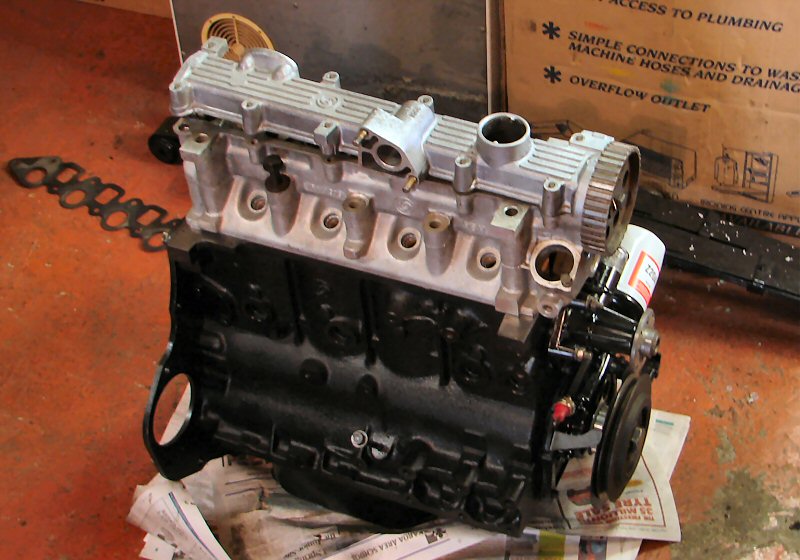 A few years went by, and the motor was beginning to deteriorate. I had discovered that the 1700 could be converted to 2000 by using the crankshaft and pistons from an Austin Princess. Apparently, the only other difference was in the camshaft. I rebored the motor and fitted new Princess pistons, had a Princess crankshaft ground for new bearings, and also found a complete Princess head with camshaft.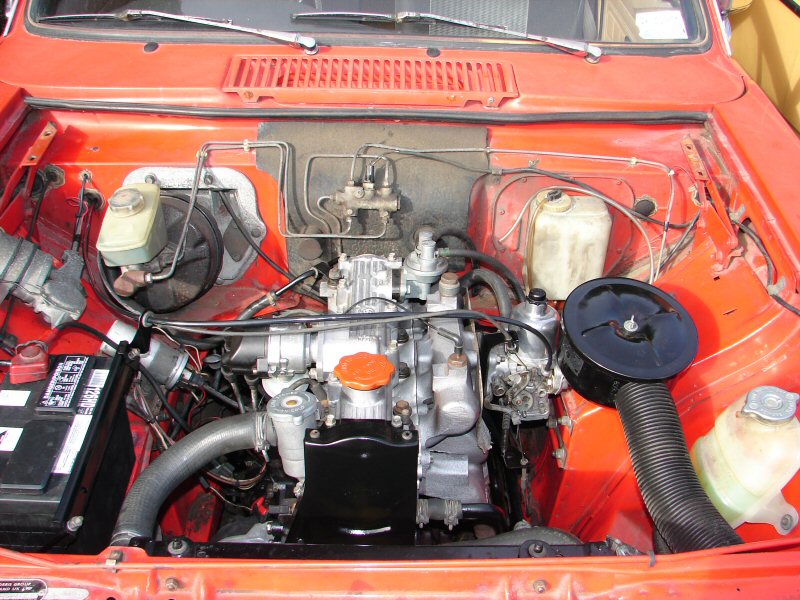 From first drive, it was obvious that the new motor developed much more torque at lower revs, and was thus much more fun to use. As a good way to run it in, we decided to take it up to Nelson for the weekend. Heading up towards the Lewis Pass, I was alarmed to suddenly see a lot of smoke in the rear mirror. I stopped but could find nothing amiss under the bonnet. The smoke continued, so I stopped and made a more thorough investigation. Auto fluid was coming out the bottom of the bellhousing, and being blown onto the exhaust. It seemed that the front seal had failed. We drove home quietly, adding fluid to the auto as we went. I put the car on stands and removed the auto, and had the front seal replaced. I also found out why it had failed. When the torque converter is released from the flexplate, it can slide back towards the transmission. This helps to keep it from falling out when removing engine from transmission. Unfortunately, allowing the seal to slide over the rusty shaft usually results in the seal failing. This was a very valuable lesson, and in future I always replaced the front seal before refitting the torque converter in any Marina auto.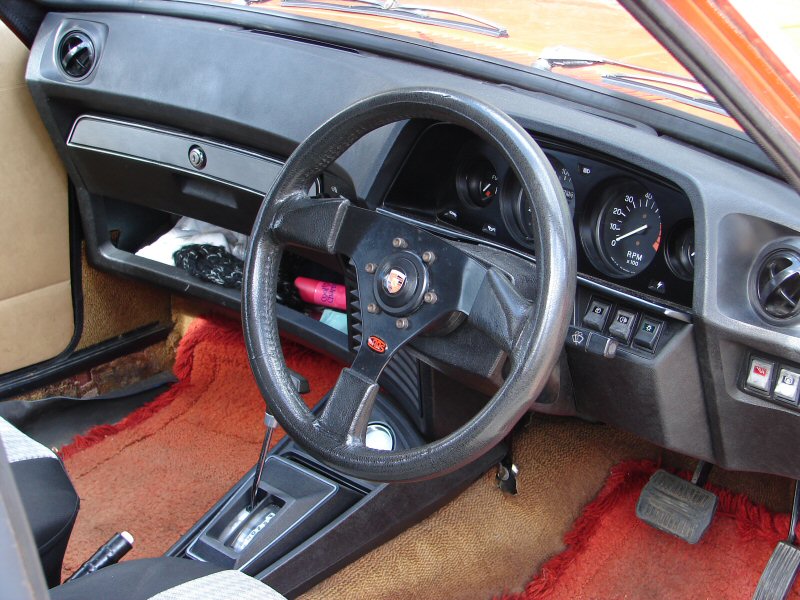 The carpets are a bit ratty, and the paintwork is definitely on the way out, but this car is now my everyday workhorse, and as such will have to wait some time before its cosmetics can be improved. I did have some rust removed from both rear wheel arches, and it now sports my widened Triumph Spitfire wheels. It also doubles as our recreational vehicle, and carries the toys to places like Queenstown..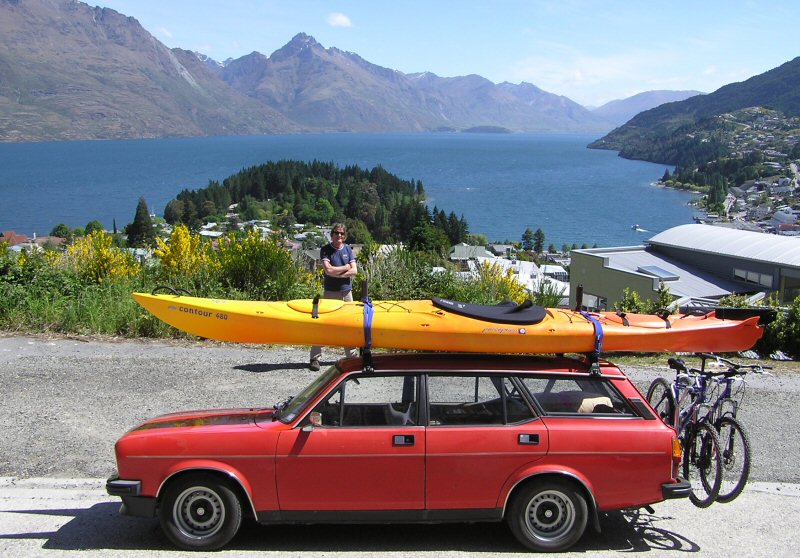 More recently, it carted us to some fairly rough logging roads in the Marlborough Sounds, where we found the best lookout spots. It really earns its keep, and has managed use every single day for the last year or so. Fantastic effort from a trusty Morris.!