David and Noeleen Bates' 1925 Morris Cowley "Bullnose"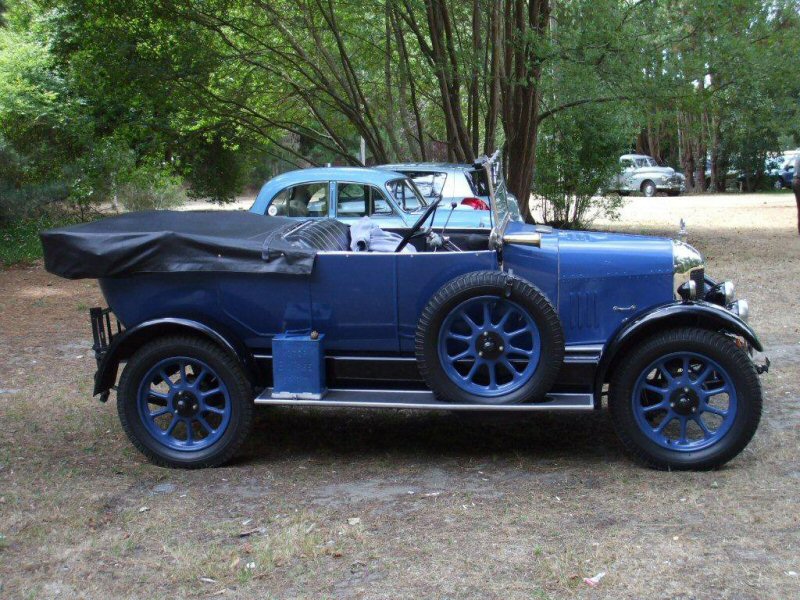 History:
The car began life in Auckland with many owners in its early years - we have the original papers. It was retrieved from Waiheke Island and was restored by Colin Rae, a fireman in Christchurch and a member of the Vintage Car Club. We bought it from Colin in 1989 and have had it ever since. 50,000 plus Bullnose Morrises were made in England in 1925. We belong to the Bullnose Morris Club in England and recently used the car in Christchurch to carry the daughter of the Treasurer of that club to her wedding at the Provincial Council Chambers. He, as father of the bride, was especially grateful to us.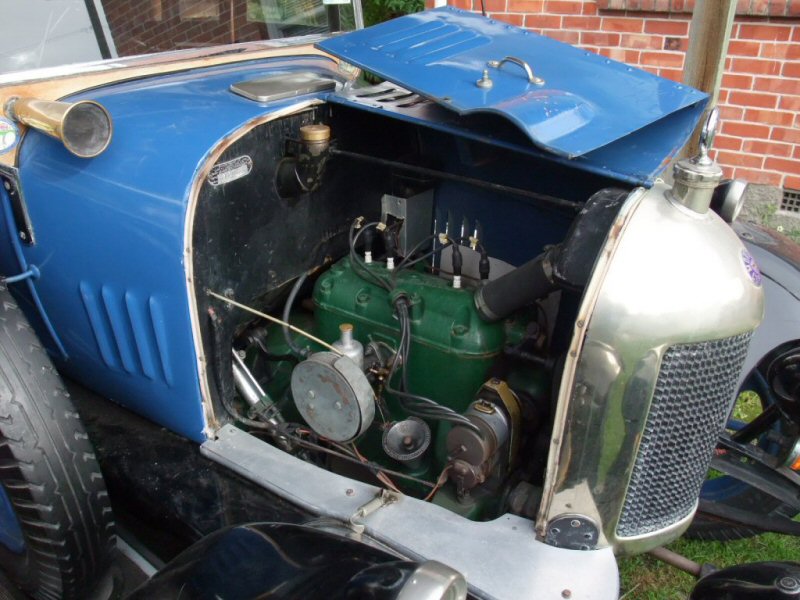 Restoration:
Colin, as with many fireman, is meticulous in his work. We were especially attracted by his workshop which was fully carpeted.
Rallies:
We took the Bullnose to International Rallies in Christchurch in 1996, Hamilton in 2000 and Invercargill in 2006. Both away times the car was carried by rail, but participated in all activities associated with such events.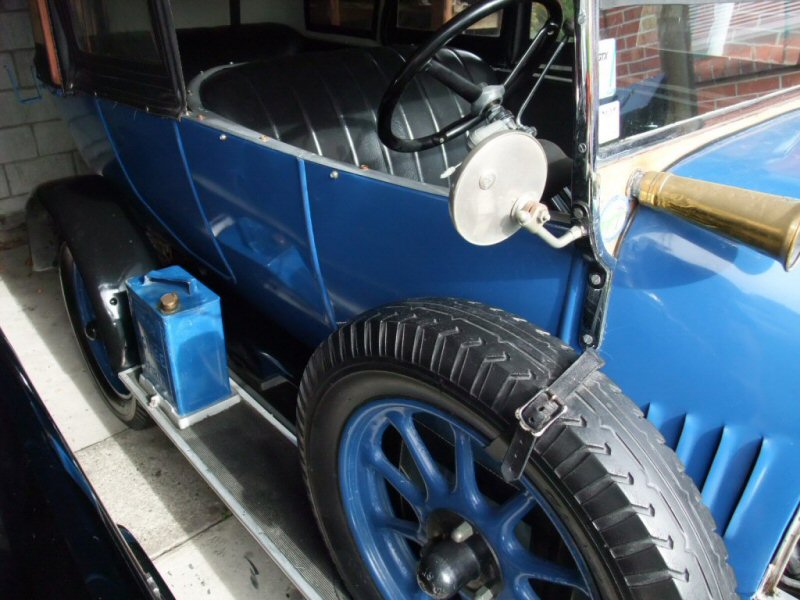 Interesting Features:
Engine and chassis numbers are original to papers. We have had an engine and chassis/suspension overhaul since we have owned it. Paintwork is needing a little tidying and one or two dents and scrapes have been inflicted since we have owned the car. The earthquakes have dislodged some spares on to mudguards etc. Although it has an electric starter (dynamotor) we always start from cold by hand usually one pull of the handle. Any starting after the initial cold start is left to the dynamotor. Only two doors – both on one side. It has a working 8 day clock on the dashboard. The car has been over the Crown Range from Queenstown when the road was shingle and on the Christchurch International Rally route we drove to Mt. Cook.