Kilroy's 1980 Morris 575 van.
I was in the process of restoring a Morris 575 van when an earthquake - or several thousand - intervened. For some time my vehicle collection was an enormous problem, as the place they were stored was designated a red stickered area, and just salvaging my collection of spare parts also became a risky business from a legal perspective. Boo hiss..
I finally managed to move all my vehicles to a new and safe address, but the van project stalled because there were processes required that I could no longer avail myself of - many things had changed in Christchurch city. Some years went by and my van stagnated. In June 2015 I saw another 575 van on Trademe. It looked to be in sound condition body-wise, and was not overpriced, so I bought it. As it was in Napier I arranged to fly up and drive it home. It sounded like a fun thing to do - and similar to many acquisitions I had made in the past. Sue and I duly did just that, and a friend in Napier assisted by collecting us from the Airport and driving us to the sellers address. The van looked very much as advertised.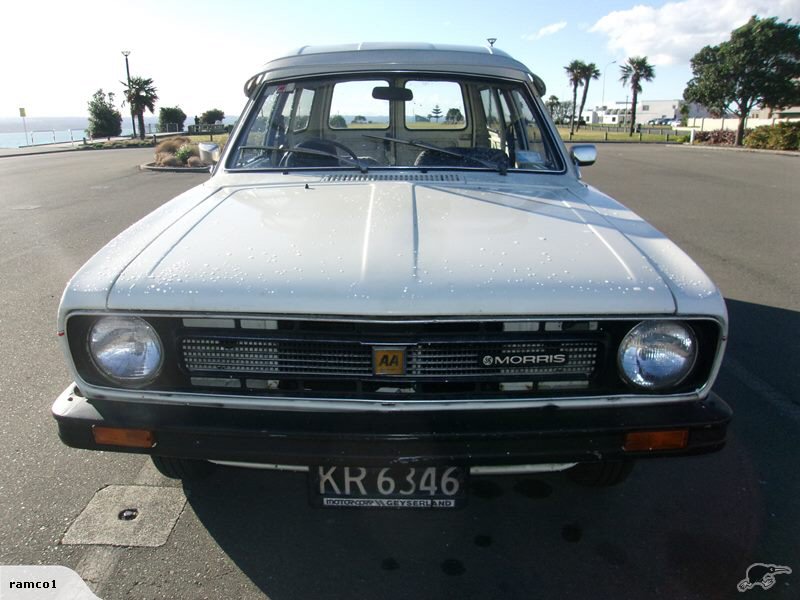 We drove home in the midst of a storm that took out a bridge on SH1 near Levin. Fortunately we were on SH2, and while our progress was slow, we had no problems.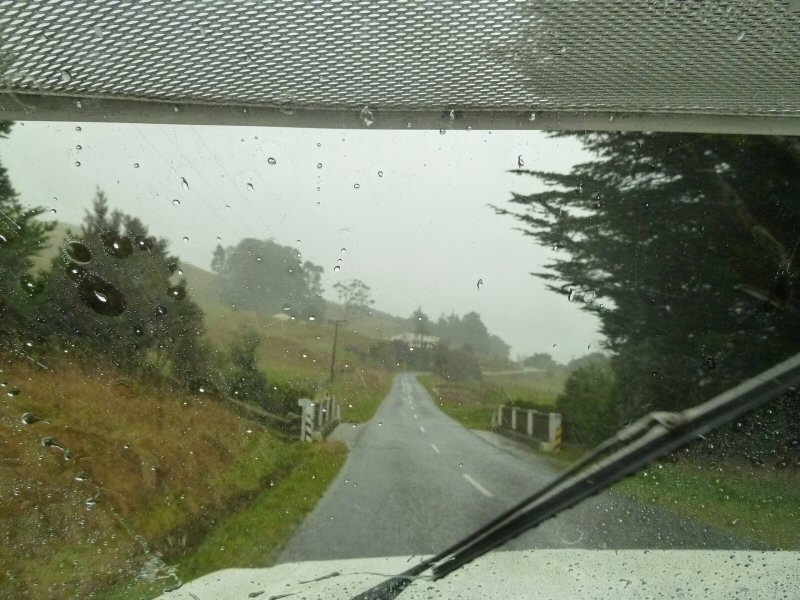 I began to use the van as my everyday work vehicle, but an unfortunate accident caused by an errant dog owner saw things take a bad turn. The uneccessary death of a dog and the failure of its owners to admit liability saw me repair the van myself rather than deal with ghastly people.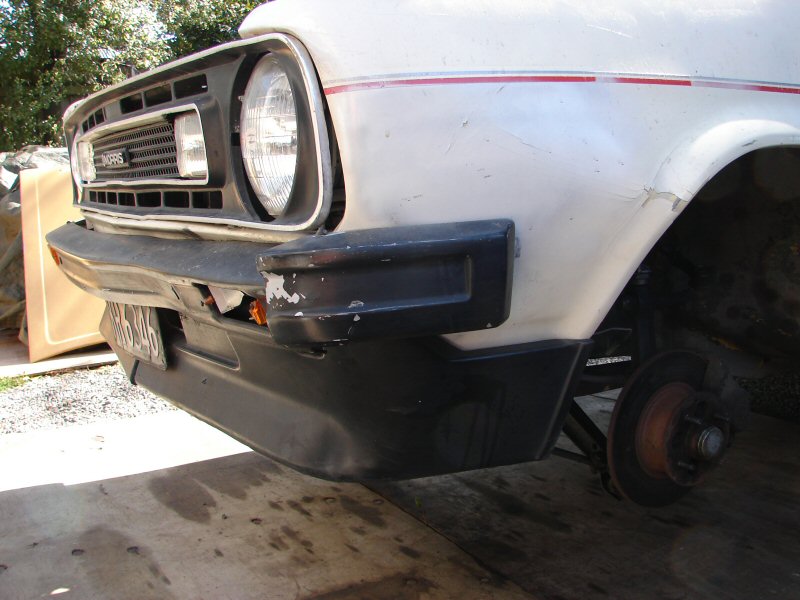 I began to apply the processes that I had intended for the first van. I fitted an entire rear axle from a sedan, as well as the front hubs, which changed the stud pattern from van to car type, but also raised the diff ratio from 4.5/1 to a much more highway friendly 3.6/1. It also meant adopting car wheels, but as I had several sets on hand this was not an issue. The wider wheels and tyres I had also improved roadholding stupendously..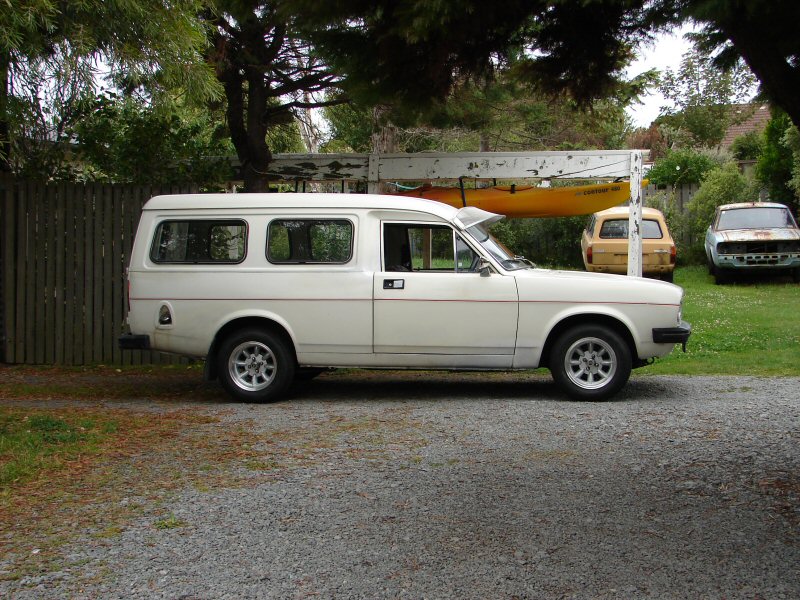 One of my Marina sedans got written off in an accident. The offending driver's Insurance paid me out $3250 after some protracted wrangling which meant I had to obtain my own valuation for the car - and then I had to buy back the wreck as it contained thousands of dollars worth of my work in engine and transmission upgrades. I decided that I would use the running gear from this car to repower the van whose 1275cc engine had just blown a head gasket. The changeover would entail fitting many parts from the donor car - wiring loom, dashboard, soundproofing and carpet. I also decided that I would swap the front doors as the van items were ill-fitting and leaked badly. After fitting the driver's door from the sedan all leaking ceased, so I felt that I was on the right track. It did introduce a mixture of body colour and trim though..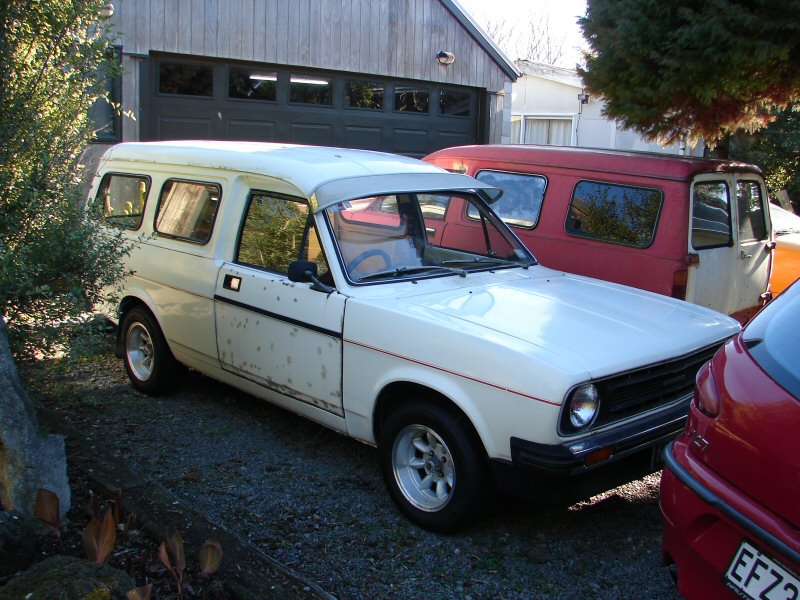 The next step is to remove engine and transmission from the van and to prepare and paint the engine bay prior to receiving the new powerplant from the deceased car. This is an engine that I have upgraded from its original 1700cc's to 2 litre by using Austin Princess crankshaft and pistons. The mix-and-match philosophy utilised by BLMC after their mergers does have some benefits if one is wise to the options. I imagine the 2 litre powerplant will propel the relatively lightweight van with a suitable degree of urgency it has previously not experienced, so am looking forward to that. I have also acquired a number of tuning goodies from the UK in the form of Rover twin carb manifold and associated exhaust, plus a sport camshaft from local experts Kelford - so there is plenty potential to create a fire-breather here. Watch this space and I shall document progress...